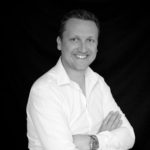 6 MIN READ
What is a content management system?
If you're in the process of having your brand new website designed and built, it's likely that you've heard your web developer talk about something called a CMS.
If you're familiar with the term, you'll already know that a CMS (or Content Management System) is the clever bit of software that actually powers your site. However, if you're still scratching your head, here's our guide to the top 5 things you need to know about Content Management Systems, and the benefits they offer to anyone who owns or runs a website.
1. They make running a website easy
A good content management system means that you can quickly and easily update the content on your website. So, whether you need to make changes to text or images, update product listings, or write and edit blog posts, it can be done in real time with virtually no technical knowledge.
2. They can save you money
In the past, updates and changes to websites that weren't powered by a CMS generally needed to be referred back to a skilled web designer or developer. These days, content management systems often mean you pay once for the initial design and build, then only pay for major changes or additions to your site – as most minor changes to text and images can be done yourself.
3. They can improve your users' experience
Content management systems can help ensure that things like your navigation, design, colours, and branding remain consistent throughout your site – which is vital in maintaining usability.
4. They can make site handovers much simpler
If you ever need to work with another web developer or designer, a site that has been built with a well-known open source CMS will be much easier to get to grips with than a site that has been built from scratch using bespoke – or even obscure – coding.
5. They offer loads of choice
There are hundreds, if not thousands, of content management systems available on the web. They range from huge enterprise systems designed for massive corporate websites and which cost thousands of pounds, to smaller, open-source (or free) systems with enormous user communities.
Which CMS you choose is up to you and your web developer, and will probably depend on what features your site needs, your level of technical expertise, and your budget. Just ask your developer… they'll be able to talk you through the options.