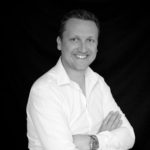 6 MIN READ
Free digital marketing tips for new businesses
As a new business in today's smart phone era, its reassuring to know that you no longer need a huge marketing budget to get your products and services out there, and to position yourself alongside your already established competitors. Social media has progressed rapidly and isn't only used to connect with friends, but to also research products and services, interact with brands they support, and help them in making purchasing decisions.
However, like any aspect of running a small business, digital marketing is all about effort, the more you put in, the better your results will be. Highlighted below are some of the main avenues into successful digital marketing.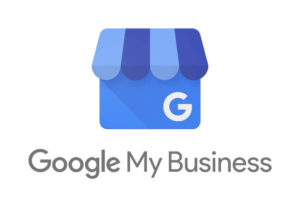 Google My Business (GMB) is completely free and a great place to focus your early efforts. It lets you manage how your business appears in both Google Search and Maps, including the name, location, photos, opening hours, as well as letting you interact with your customers through the reviews. You can also learn where and how people are searching for your business. Research show that if people are conducting a local search they are very close to purchasing and half of them act on the same day, so it's important that all information is accurate, as extensive as possible and with recent positive interactions with customers.

Setting up a Facebook Business Page is also free and is a great way to target your potential customers. Many businesses set one up as an alternative to a website initially and then in time it can be linked through. By setting up promotions and encouraging likes, comments and shares on particular posts, knowledge of your business can potentially reach thousands of people very quickly. You can also pay to reach a more targeted audience and appear in sponsored timelines. These Facebook pages are also indexed on Google and are ideal for business to consumer marketing.
Other social channels
Other social media channels that are popular and utilised by start-up businesses are Twitter, Instagram and LinkedIn. On Twitter you can create a business profile, generate a network of followers, post news, events, new products, reviews etc and send and receive messages. As tweets are only short you really need to establish a 'personality' for your brand and let this really shine through with compelling content. Twitter also allows you to pay for promotional campaigns to grow your audience and achieve meaningful results. Instagram works in a similar way but primarily through images. So, if you have a really strong visual brand, or you can promote your business through enticing photographs, then Instagram could be a brilliant avenue to use to interact with potential customers. LinkedIn is all about building networks and connections. You can use your detailed company page to promote your business to contacts of contacts so continually generating new leads through word of mouth. Paying for additional services is also an option, allowing you to send direct mail to prospective customers for example.
As well as getting your information out there, digital marketing is about understanding your potential customers. It's important to learn how to analyse the results offered from Google and social media to learn how people find your page, which posts got shared, liked etc. Bearing this in mind, its best to focus on the two best channels for your business and get proactive with those rather than spread yourself too thinly. You need to set yourself up to be responsive, take time to engage with customers, learn what works and watch what competitors are doing successfully and get posting daily. When writing your content, 80% of it should communicate the value of your business. It needs to be unique, fresh, timely, relevant, solve real problems and reinforce the essence of your business that customers can relate to so they don't go searching for alternatives. The remaining 20% should focus on specific promotions.
If in time you do chose to develop a business website, it is only worth doing if it can support and interact with the digital marketing channels, so you need to get a professional on the job. They can optimise the site so it appears in search engines, keep it relevant and in line with all the latest advances in social media and technology, and set it up to be responsive for all hand held devices and different browsers.