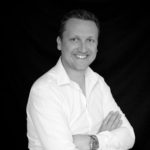 5 MIN READ
Choosing a domain name
Choosing a domain name for your company is one of the most important business decisions you will make. Here we highlight the main issues and key steps to consider.
Step 1: Do your research – make it unique!
There are now more than 300 million domain names registered worldwide. This means new businesses will have to be creative when deciding on a domain name to make it catchy and memorable.
Do a Google search for your company name. If you're going to be competing against well established domains and large websites, you might struggle to rank on the first page. So, try to choose a domain that is unique and easy to rank for.
Keep it short
Try to avoid numbers
Don't use slang for example 'u' instead of 'you'
Ensure it's easy to read/spell
Make it unique
---
Step 2: Use your business name – build your brand!
I would always advise choosing a domain name that matches your brand rather than any keywords you are targeting. Use the mindset that your brand name is the most important key word.
It's good practice to have a domain name that matches your company name
Using your company name will help users find your website more easily
Consistency is key – build your brand
It's also worth noting, in 2012 Google penalised low-quality keyword-heavy (exact match) domain names to ensure they didn't rank well in the Google search results. This is another good reason to use your brand name.
---
Step 3: Which TLD? – think about your market and future proofing!
A TLD (top-level domain) is the part of your web address that comes after your domain name such as .com, .co.uk or .net.
How do you choose? Here are some tips……
The .com extension by far the most popular and globally recognised, so if you sell your products globally this would be the best option.
The extension .co.uk is ideal for UK users and the majority of people searching in the UK will click on the .co.uk sites first.
These two TLDs can also help your business to be found more easily by search engines.
Other TLDs include .info, .org, .net and .biz. If you wish to protect your brand you may consider purchasing all of the domain name variations.
---
Step 4. Respect the law
Make sure the domain name you select isn't already trademarked, copyrighted or being used by another company. It just isn't worth the risk and could prove costly. Also, always ensure the domain name is registered to the correct person and company in case of any ownership disputes.
---
Next you need to register your domain name…
There are many domain registrars to choose from so you must find an accredited one, or an authorised reseller. The process is straightforward and can be done online.
You will need to pay a registration fee which varies depending on the type of domain name you are buying. For example:
.co.uk name usually costs £5-10 per year
.com usually costs between £10 – £20 per year.
Some extensions can be much more expensive. Companies may also offer additional services, such as web hosting, so explore who offers the best deal for your business.
Interestingly, registering a domain name does not mean that you own it but you simply have the right to use it for a certain period (1 year +). You will have to renew your registration periodically before it expires.