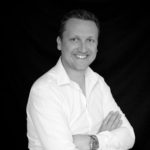 5 MIN READ
5 ways to make your title tags work harder
In terms of search engine optimisation, it's often suggested that the title tag is the second most powerful piece of information on any web page, with only the content itself being more important.
So if that's the case, how do you leverage that power? Our 5 essential title tag tips should do the trick…
1. Keep it short.
It's worth bearing in mind that search engines only display a maximum of 70 or so characters of any page's title tag in their search results. So, if your title tag is longer than that, remember that it will be cut off at the 70 character point and the rest will be replaced by an ellipsis (…). So, try to stick within that 70 character limit, otherwise you risk compromising your the readability and relevancy of your title tag. In other words, it might not make much sense.
2. Keywords are… well… key.
Don't forget that the whole reason for improving your title tags is because you want your page to rank for certain keywords. With that in mind, it's essential to use those particular keywords in the tag – and the closer to the start of the tag, the better. Why? Because it will give you an extra boost in the rankings, and users will be much more likely to click on a link that displays they keyword they're searching on in the most prominent way.
3) Brand it!
If your brand is well-known in your industry or field, then make the most of it by mentioning it in your title tag. Users who skim down search engine results pages will see more of an incentive to click on your link if there's a company or brand name they recognise, or one they already have some kind of relationship with.
4) Emotional impact.
Try to think beyond what the content on your page is about, and focus on what makes it relevant to the reader. For example, what can the content on this page do for your reader? Will it help solve a problem? Will it help them make money? Will it change their lives? If you can tug on the emotions of your reader inside your title tag, you'll give them a huge reason to click through to your page.
5) How does it look?
Finally, remember where the content of your title tags appear. Most people know that you'll see them in search engine results… but the fact that they are displayed at the top of the browser window is often overlooked. So, make sure that your title tags maintain their readability and relevancy in both places – and a good way to check this is to keep an eye on other sites' title tags and find out what works visually and what doesn't… and use that (combined with our other 4 tips) to your advantage.